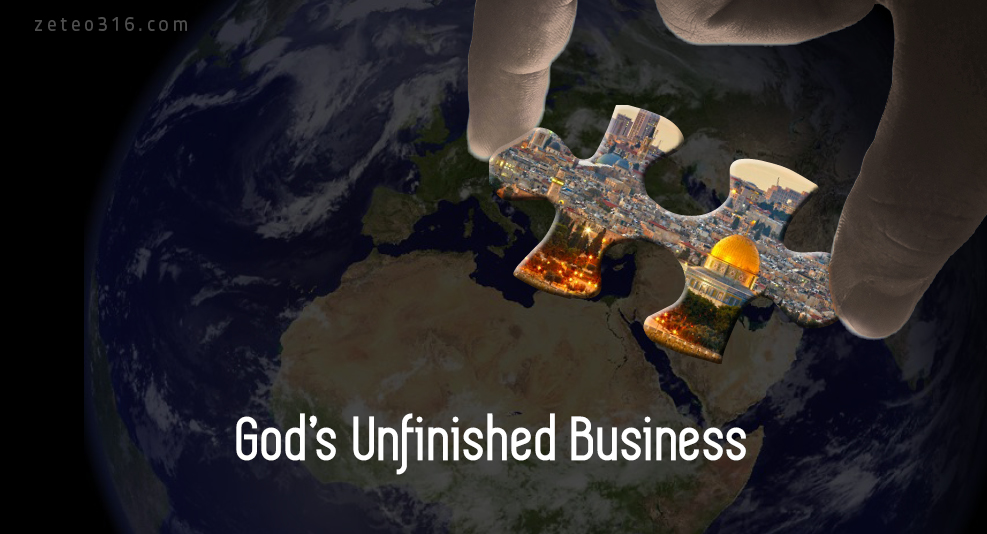 How do some Christians see Zionism? In fact most don't see any biblical warrant to recognize a Jewish state. Even where some Christians don't have any particular animosity against modern secular Israel, they deny any biblical mandate for its existence.
For example Isaac Munther writes that Christian Zionism is an unbiblical, imperialist theology rooted in politics. He cites Robert O. Smith's definition:
Christian Zionism is political action, informed by specifically Christian commitments, to promote or preserve Jewish control over the geographic area now comprising Israel and Palestine.
Is that really what Zionism is?
Munther believes that modern Israel is being confused by Zionists with "the Jews and biblical Israel." Allegedly this gives rise to the Zionist claim that any opposition to "the state of Israel or the occupation" is anti-Jewish and anti-God. Israel (as any nation) should be held to account for misdeeds. Is it being done fairly?
How modern Israel isn't Jewish isn't elaborated upon. The word "occupation" in connection with "any opposition" assumes defending Israel is theologically blinkered. It implies that charges against Israel are generally valid. Munther also doesn't like the term Judeo-Christian. The "Judeo" portion is the culprit. This should be a red flag to those objectively assessing his claims.
Issue is taken with the Christian Zionist use of Gen 12:1-3. Munther says these verses don't mention Israel. Hence Gen 12:3 must refer to Abraham's seed blessing to the nations – a mandate which was fulfilled in Jesus. He asks how this blessing and cursing could possibly apply to a modern secular state.
When God spoke to Abraham, Israel wasn't a nation, hence, unlikely to be mentioned. But Gen 27:29 is abundantly emphatic. Isaac tells Jacob-Israel:
May peoples serve you and nations bow down to you. Be master over your brothers; may your mother's sons bow down to you. Those who curse you will be cursed, and those who bless you will be blessed.
Other texts support the bless-Israel view. Two examples are Psalm 122:6 and Romans 15:27. Even preterist R. C. Sproul admits that Numbers 24:9 reinforces the blessing-Israel understanding of Gen 12:3.
Yet Sproul still subscribes to Replacement Theology. He believes true Israel is the church comprised of saved Gentiles and saved Jews. The OT promises are fulfilled in the church, so there's no biblical need for national Israel. For some responses, see the article: Is Sproul really a Jew? Also note Dr. Michael Vlach's comments on Rom 9:6.
Puritans Andrew Bonar and Robert Murray M'Cheyne understood the Jews to be God's chosen people. They had no difficulty reconciling the "one-people-of-God" concept with the Jews still being a specially chosen people. M'Cheyne observed that there is a "great reward" in blessing the Jews: "Blessed is he that blesseth thee; cursed is he that curseth thee." (Memoirs and Remains of Robert Murray M'Cheyne p 496)
In 1839 Bonar and M'Cheyne undertook a "Mission to the Jews" in Palestine. Thy noted how badly the Jews were treated. While M'Cheyne attributed this to God's wrath, he affirmed that they were preserved by God throughout the centuries for some great future purpose in the world. They are God's Unfinished Business.
Most interestingly, M'Cheyne wrote that wherever they traveled (Tuscany, Egypt, Palestine, Constantinople, Austria, and Prussian Poland etc) Gentiles resisted the gospel whereas the Jews responded. Are you surprised? He observed that if you gave a tract or a Bible to a Catholic in Tuscany, they would refer it to their priest, who would then refer it to the government. (Memoirs and Remains pages 489-497).
According to Tom Lennie (Land of Many Revivals page 329), M'Cheyne attributed the St Peter's Church, Dundee revival (quickly following the Palestine mission) to his congregation's interest in "God's chosen people." This connection had also been proposed by other revivalists: Samuel Rutherford, Thomas Boston and Richard Cameron.
How times have changed!
I love the puritans' contributions to Christology and the gospel. However it's tragic that many used a rubber stamp marked "church" wherever Israel and Zion appear in a positive futuristic context – as in the Psalms and prophetic books. W. S. Plumer's wonderful Psalms commentary recognized the Messianic Psalms, yet allegorized future redeemed Israel as the church.
Likewise, O. Palmer Robertson's Flow of the Psalms demonstrates the "clear redemptive-historical progression of the Psalms." He notes the strategic placing of the Messianic Psalms and how the Hallelu-YAH praises at the end of the Psalter parallel those of Revelation 19. Robertson even recognizes OT verses speaking of the gathering of Israel and Judah (Isaiah 11:10-12, 27:12-13, 56:6-8; Jeremiah 31:8-11; Ezekiel 20:34-41).
Despite all this, he interprets passages such as Romans 11 as showing that Israel is a combination of redeemed Jews and Gentiles, rather than a future exclusively ethnic Israel. Robert Dean responds to him HERE. Dennis Swanson has also reviewed Robertson's Israel book.
When the disciples queried Jesus regarding the timing of restoration of the kingdom of Israel, they drew from Old Testament promises; and the 40 days of kingdom instruction which the Lord spent with them (Acts 1:3, 6-7). Recall that Christ did not correct their expectations. After all, He had promised the apostles that they would sit upon twelve thrones judging the twelve tribes of Israel at His return (Matt 19:28).
Note the following passages which predict a future earthly Messianic kingdom prior to the eternal state: Psalm 72; Isaiah chapters 2, 9, 11, 25, 65, 65:20, Zechariah chapters 8, 14.
So, too, when Paul mentioned the irrevocable covenant in context with unsaved Israel in Rom 11:25-29, he was also drawing from the OT. He would have been thinking of the new covenant of Jer 31:31-33. This chapter promised that only if the heavenly ordinances passed away would Israel cease to be a nation before God for what it had done (Jer 31:35-37).
The promise is reinforced in Jer 33:17-25. Jer 33:10 talks about the Lord of host's mercy enduring forever. Verse 23 preempts that some would say God has cast off His people as a nation. It is then emphatically denied, again utilizing the heavenly ordinances promise (vv 19, 25).
Similar promises of blessing Israel and its endurance are found in the Psalms. Just some examples are: Psalm 33:12, Psalm 121, Psalm 122:6 and the eschatological Psalm 148:13-14 etc. There are many other supporting OT. See also Jer 7:7, 25:5 and Amos 9:14-15 etc.
Many argue that modern Israel cannot be prophetically significant because it is unredeemed. Therefore it has no right to the land. Others have rightly noted that Israel's land promise is unconditional; it is the enjoyment of promise which is conditional (Deut 4:29-31, 40).
Other eschatological verses indicate that Israel will be in the land in unbelief (e.g., Jer 9:7; Zech 13:9; Mal 3:2-3; Zeph 2:1-2.) Ezekiel 36:24-28 and Ezekiel 37:1-14 show that the sequence is an initial gathering prior to regeneration. This dovetails with the series of events in Zechariah chapters 12-14. The nations will be gathered against Israel prior to Christ's return.
Note also the mention of "mourning" in Zech 12:10 and Matt 24:29. Hosea 5:15 and Matt 23:37-39 state that the Lord returns once Israel has repented, following a period of distress.
The process of arbitrarily stamping "true church" over all prophetic texts concerning Israel robs them of their intended meaning. It slices away a major part of God's revelation of His kingdom plan concerning national Israel. What a pity!
Can modern Israel be the generation which sees Christ's return? Why not? There's no biblical reason to discount it – unless one insists on allegorizing anything which doesn't fit one's theology.
God has His own eschatological timing. But we would be remiss if we didn't pay careful attention to what's transpiring in the Middle East – especially regarding Israel. Are we seeing Israel being besieged by other nations, some churches and BDS entities? Now why might this be if modern Israel isn't prophetically relevant?
Are we seeing end-time chess pieces lining up? What do you think?
Whatever the case: Israel is still God's Unfinished Business.
He will not allow your foot to be moved; He who keeps you will not slumber. Behold, He who keeps Israel shall neither slumber nor sleep. Psalm 121:3-4
If I forget you, O Jerusalem, Let my right hand forget its skill! Psalm 137:5
Further reading:
Learning About Evangelical Zionism
Sharing is caring!