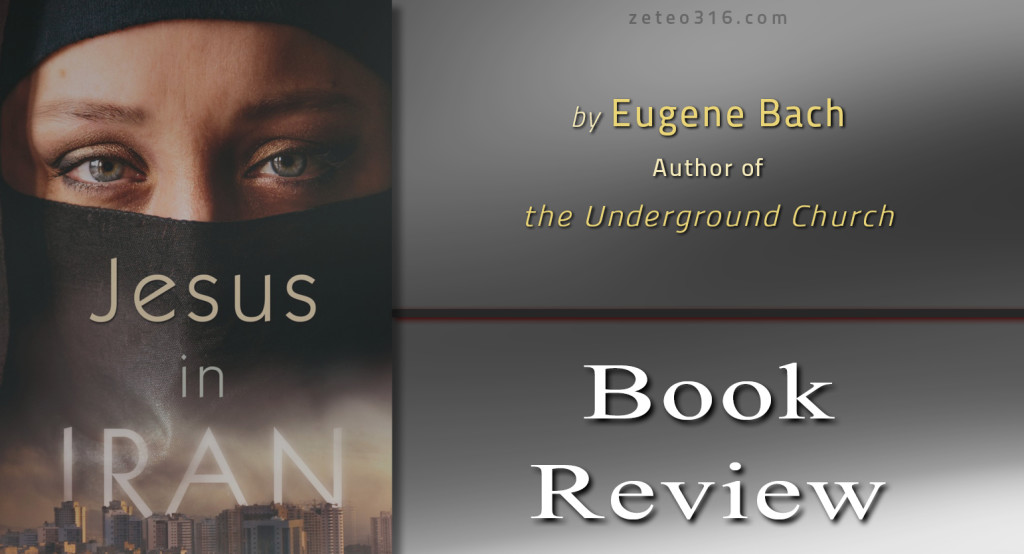 Jesus in Iran by Eugene Bach is published by Back to Jerusalem (193 pages).
Whenever I pick up a book one of the first places I go to is the Contents page. This gives me a quick summary of what to expect. The following will provide an insight into the scope and logical progression of the book:
Introduction
1) A Strategy for Iran
2) Iran in the Bible
3) Esther, the Iranian Book of the Bible
4) Iran's First Christians
5) Iran Sends Christians to China
6) Iran and Islam
7) Iran Waiting on a Saviour
8) Revolution Coming
9) The Revolution
10) Christianity in Iran
11) Christian Revival in Iran
12) Dreams
13) Iran's Christian Persecution
14) The Underground House Church
15) Iran's Secret Army
16) The Persecuted of Iran
17) A Picture of the House Church
18) Inside Iran's Prisons
19) The Diaspora
20) Supporting the Underground Church in Iran from Abroad
21) Reaching Iran
22) BTJ's Secret Operation in Iran
23) Business as Mission in Iran
24 The Future of Iran
Notes
I'm not an expert on Middle East issues even though I've been commenting on them for a few years from a biblical prophecy perspective. Researching for my columns has allowed me to accumulate a limited amount of information on Iran. I readily acknowledge data gaps and Bach's book helped fill in some of them.
I would recommend this book to anyone who is interested in what has been going on Iran, even if they've been closely following it in the media. The book provides valuable feet-on the-ground information from a Back to the Jerusalem mission perspective.
I'll touch on a few points:
When we think of Iran, many of us refer to the Iranian Regime ruled by the Ayatollah. But we tend to forget the millions of people (mostly secular) who are oppressed by the governing body, and who would rather not have Sharia Law imposed upon them. Many still think of themselves as Persians rather than Iranians. We also sometimes forget that Iran wasn't always an Islamic nation. As a personal aside, we had an Iranian-born neighbor who preferred to refer to himself as Persian.
While it's difficult to get firm data because Christians have been driven underground, it appears that Christianity is growing quickly in Iran. This is despite measures by the regime to stamp it out. However, that growth brings challenges such as lack of Bibles and solid systematic biblical teaching. This is where BTJ comes in.
I appreciated the chapter on dreams. This is an area which we westerners are rightly cautious about. Bach makes the observation that the dreams themselves do not change lives. Instead, they ignite a desire to locate a Bible or a Christian to help explain the dream. In other words, these dreams act as catalysts. We are also given some intriguing tidbits as to how BTJ uses business as missionary work (BAM) and what the Gospel Cloud is.
Towards the end of the book Bach notes that economic sanctions never deter tyrannical regimes. He uses examples such as China, Rhodesia, North Korea and Cuba. He writes:
So far, history has taught us that peace for Iran cannot be achieved with violence, bombs, economic sanctions, or even diplomacy. Radicalism in Iran can only be fought and defeated through the radical, sacrificial love of God.
Note: Interestingly, Peter Hitchens has made somewhat similar observations in his book The Rage Against God. But that's another review for another time.
Jesus in Iran is an important book which should be read by all Christians.
You can learn more and purchase the book from the BTJ Store: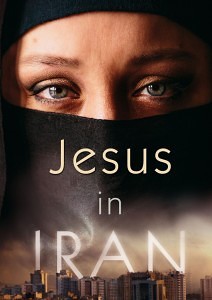 Disclosure: Below is an affiliate link meaning, at no additional cost to you, we may get a commission if you make a purchase. Thanks for your support in this way!
Read our Full Disclosure policy here.


Sharing is caring!